Citizens of Oklahoma and the world will forever be indebted to Carrie Barefoot Dickerson for leading the efforts to make northeastern Oklahoma safer for future generations. In May 1973, Aunt Carrie, as she was known by her many supporters and friends, read a news article about Public Service of Oklahoma's plans to build the Black Fox Nuclear Power Plant near Inola, about 15 miles from Tulsa and a few miles from the Dickerson family farm.

Recalling reports she had read earlier of wildlife birth defects coincident with effluent from the WWII Manhattan Project, she researched the current efforts to build nuclear power facilities. What she learned frightened and concerned her so much that despite her lack of political and publicity experience, she held a news conference at which she announced the formation of the political action group Citizens' Action for Safe Energy (CASE).

Aunt Carrie and CASE, with co-chair Ilene Younghein of Oklahoma City, began an expensive but determined battle to educate the public and stop construction of the plant. Following her lead, other anti-nuclear organizations were formed in the area, and citizens from all walks of life and ethnic groups joined in the battle. After a nine-year struggle, PSO announced on Feb. 16, 1982, that they would not build the Black Fox facility. Black Fox was the only nuclear power plant to be cancelled by a combination of legal and citizen action after construction had started. (read more)

NEWS AND VIDEOS


Photo: Mel Lee
Tulsa World Article


News on 6 Article


Facebook Video
---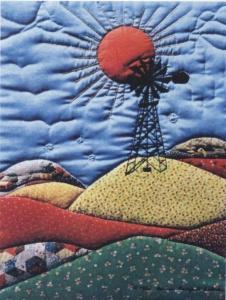 TULSA EARTH COALITION PRESENTS
EARTH DAY 2018 ON GUTHRIE GREEN

Sunday, April 22, 2018, Noon to 7:00 PM
Guthrie Green, 111 E. M.B. Brady St., Tulsa, OK

Join us for a family friendly free day-long celebration on Guthrie Green featuring local live music, handmade art vendors expert speakers, educational booths, kids activities, local cuisine and more!

The Tulsa Earth Coalition is an alliance of environmental groups combining our efforts to maximize our ability to work for preservation and protection of the planet and its inhabitants. Currently we are comprised of All Souls Green Team, the Carrie Dickerson Foundation, Citizens Climate Lobby, Green Country Sierra Club, Hope Green Sanctuary Team, Transition Tulsa, TU Earth Matters, Tulsa Talks Climate, TYPros Sustainability Crew, and University of Tulsa Students For Sustainability
For more information, please visit our Events page.
---