TULSA EARTH COALITION & CIRCLE CINEMA PRESENT
AN INCONVENIENT WEEKEND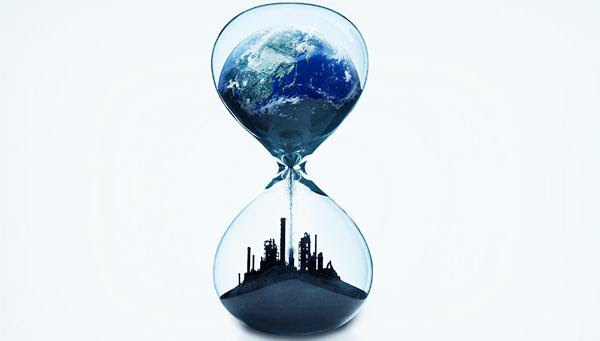 Saturday & Sunday, August 26 & 27, 2017
Circle Cinema, 10 S. Lewis Ave. Tulsa, OK

Join us for a weekend of free community discussions & panels in conjunction with Circle Cinema's showing of AN INCONVENIENT SEQUEL: Truth to Power. The film, which opened this month one decade after the Oscar-winning documentary An Inconvenient Truth, makes the case that climate change is a fundamental political, economic, and moral issue of the 21st Century.

INCONVENIENT YOUTH: MILLENNIALS & CLIMATE CHANGE: On Saturday, August 26 at 2:00 Booker T. Washington high school students present a slide show and discussion on their generation's concerns about climate change and how it affects millennials in Oklahoma. The presentation will take place at 2:00, prior to the 2:40 screening of the film. For this screening only, Circle Cinema is offering free admission to students with valid student ID. Parents are also encouraged to attend. Presenters include Booker T. Washington students Isabella Koster (Climate Reality Leader who trained with Al Gore), Lucia Ann Van Hanken and Zoey Latham. Following the film, all are invited to share their reactions to the film. Refreshments will be served.
MORE INFO

AN INCONVENIENT PANEL: On Sunday, August 27 following the 1:20 showing of the film, a panel of local experts will discuss renewable energy initiatives, renewable technology, and environmental justice. Panelists include veteran journalist and moderator Clifton Adcock (The Frontier), Tulsa's "Ready for 100" campaign coordinator Nancy Moran, Aparajita Banerjee (Citizens' Climate Lobby), and renewable energy consultant Craig Immel. Beer, wine & hors d'oeuvres will be served.
MORE INFO

PANELIST BIOS:

CLIFTON ADCOCK (moderator) is a veteran investigative reporter who has covered Oklahoma for 15 years. An Oklahoma native, he has covered numerous issues for the Tulsa World, the Oklahoma Gazette, and Oklahoma Watch. He joined The Frontier in 2017. He holds a master's degree in journalism from the University of Oklahoma.

APARAJITA BANERJEE holds a doctoral degree in Environmental and Energy Policy from Michigan Technological University. Her expertise lies in understanding how communities adapt to changes in renewable energy technologies, and other climate change mitigation and adaptation efforts. She has conducted community-based research in India, Mexico, Canada, and the United States. She is a founding member of Citizens' Climate Lobby's Tulsa Chapter.

CRAIG IMMEL is a consultant serving real estate and renewable energy developers and investors. He creates innovative construction, marketing and community development strategies to promote economic, environmental and social sustainability.

NANCY MORAN is a 20-year veteran of public health nursing with a long history of community activism. She is leading the Ready For 100 campaign to get the City of Tulsa to commit to 100% renewable energy to power its electrical sector by 2035, and all other energy sectors by 2050. She is a member of the Green Country Sierra Club and Climate Parents of Green Country. #ReadyFor100

SATURDAY 8/26 @ CIRCLE CINEMA
2:00 - Inconvenient Youth: Millennials and Climate Change.
2:40 - An Inconvenient Sequel film showing.
A discussion in the Gallery immediately follows film. Refreshments will be served.

SUNDAY 8/27 @ CIRCLE CINEMA
1:20 - An Inconvenient Sequel: Truth to Power film.
3:15 - An Inconvenient Panel (immediately follows film).
Beer, wine & hors d'oeuvres will be served.

---
Celebrate Carrie's Centenary! May 24 1917-2017

We are proud and excited to announce the launch of A Year of Action, Awareness and Opportunity to mark Carrie Dickerson's Centenary. Please join us in honoring and commemorating Carrie's 100th Birthday Anniversary today, May 24. We plan to sponsor events throughout the coming year to promote awareness and offer opportunities for education, participation and community.

We want to ensure that Carrie's dedication and perseverance in the face of the formidable challenge
of stopping a nuclear plant is remembered, but we also want to recognize her unshakable belief
in the ability of one person to make a difference. She reminds us all to participate
to make the world the place we want and need it to be. Not only did she prevent
a potential and probable danger to Green Country, but she vigorously encouraged better, safer alternatives.
She is truly our Oklahoma Grassroots Hero.

I would like to thank Scott Swearingen for the spark that ignited this exciting idea for a year of honoring and preserving Carrie's legacy. We will be working with our allies for the planet, the Tulsa Earth Coalition, as we work out our plans and goals for this wonderful year of change and progress. Watch for details about a Film Festival, a Voters' Education and Action Forum, a Quilt Festival, and more! This will be fabulous opportunity to get involved with good people for the good of the environment.
Please join us in honoring an amazing woman of courage and conviction.


https://www.facebook.com/events/1689353178035481/
Follow us on Facebook

Link to Celebrate Carrie's Centenary! on Facebook